Ujung Kulon National Park 4 Days Tour from Java over land tours
Tour Code : GTB/UJK/01
Participant : Minimum 2 Pax
Start : Jakarta/Bali/Jogjakarta
Price : On Request
Departure : Daily
Itinerary:
Day 01. Jakarta – Lada bay/Labuhan – Handeuleum
Early in the morning we depart to drive Westwards, arriving at Lada Bay or Labuhan in time to breakfast. Aftherwards, we set our straight away to cruise to Handeuleum Island about 70 km from Labuhan) allowing enough time to explore to the island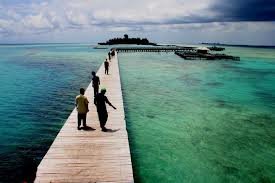 Day 02. Handeuleum – Pucang Island
A short cruise take us to Pucang Island for another exploration of tropical rainforest. If you're lucky, a group of Rusa deer may be waiting for you. Spend the night in a guesthouse on the island
Day 03. UJung Kulon
We st out early in the morning to sail to the Ujung Kulon Peninsula, only 500 metres from Pucang Island, for a trek through savanna and dense forest. Here you can expect to see Javan grey gibbons, leaf eating macaques, Simbar deer, wild black bull and wild boar. If you are very lucky you may encounter one of the last remaining Javan rhinoceroses or a very rare blue panther. Lather we rejoin the boat to sail back to Lada bay or Labuhan.
Day 04. Lada Bay/ Labuhan Jakarta
We anchor at Lada Bay or Labuhan early in the morning. There is time to relax until midday when we depart to go back to Jakarta.
For booking and more details contact javaoverlandtours.com