Explore the best destinations in Nagaland with Traveldealsfinder. Book your 9 Days 8 Nights of Nagaland holiday travel package with Traveldealsfinder. Visit the best tourist places in Nagaland including Dimapur, Kohima, Mokochung.
Day 1: Dimapur To Kohima
Arrive Dimapur and drive to
Kohima
(74kms, 3hrs). Overnight stay at hotel.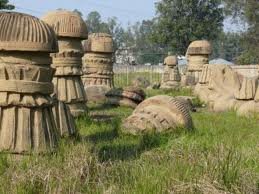 Day 2: Kohima / Dzulakie/ Khonoma / Kohima
Day excursion to Dzulakie (40 km) and Khonoma village (20 km) with packed lunch. Dzulakie is a popular tourist resort of the state and
Khonoma village
is famous for its own traditions of valor and courage. Overnight stay at hotel.
Day 3: Kohima to Wokha
Drive to Wokha (80km 4hrs drive), Wokha literally means census. There are villages on hilltops, which at once attract your attention. There are monoliths (Longzu) erected by their rich ancestors to exhibit their status. Overnight stay at Tourist Lodge or Tent.
Day 4: Wokha to Mokochung
his village is many centuries old, home of Ao Naga and can be of great interest to people who have a desire to peep into Ao folklore custom and tradition. You can have a visit to Longkhum a vanguard village in the days of headhunting is situated at an altitude 1846metres and is 17km from the
Mokokchung
town. Overnight stay at hotel.
Day 5: In Mokokchung
Full day explore tribal villages. Overnight stay at hotel.
Day 6: Mokokchung To Tuensang
Drive to Tuensang (115km 7hrs), the homeland of Changs,Yimchungers, Khiamungans,Sangtams, Semas and Phoms Nagas. Overnight stay at hotel.
Day 7: Tuensang To Mon
Drive to Mon (150km 8hrs) the headquarter of the
Konyak tribe
. Here interesting thing to see the tattooed face wearing feathered headgear and traditional dresses. Konyaks are adept artisan and skilled craftsman; here you can find excellent woodcarving, doas (machete) guns, gunpowder, head brushes necklace etc. Overnight stay at hotel.
Day 8: In Mon
Visit Konyak tribal villages to have close look at their way of life. Overnight Mon.
Day 9: Mon to Dibrugarh - Jorhat (Assam)
Drive to Dibrugarh / Jorhat. Overnight stay at hotel in Dibrugarh/Jorhat.